These cupcakes have been so popular recently on Pinterest and many blogs that I decided it was time to try them. I first saw this recipe on pinterest via
Pixie Crust

.
It is very time consuming but worth the effort. I made the cupcakes, coffee mousse and swiss meringue butter cream but I just cheated and bought some Smuckers caramel syrup instead of making that as well. It really does save time. =) I also left out the coffee liquer in the coffee mousse and it turned out delicious anyway.
If you're wondering if I went into Starbucks and stole some coffee sleeves and straws you're wrong. I asked the barista if I could purchase some (I made the cupcakes for a church activity) and the sweet lady said I could just have them. She even gave me some mini straws that worked wonderfully. So, if you ask nicely at your local Starbucks chances are they will give you some sleeves and straws for free. =) Check out the recipe
HERE!
Linking up with: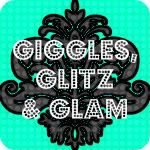 www.itssoverycheri.com